Hey there!


I'm

Laura Catella,

conversionist
That means marketing that boosts numbers: copywriter behind $20M+ in sales, with particular expertise in internet marketing, entrepreneurial development, and B2B software.
Conversionist also means a fluff-free approach to teaching you how to sell more with your words in a way that will help destroy your obstacles, implement with vigor, and enjoy your sweet fruits of success.
Today, let's do that together, by allowing me to show you how to quickly and painlessly create marketing videos that captivate, connect, cause action, and convert customers (That's 5 whole C's.)
So... if we agree that video is both
effective and easy

,
why don't most marketers use it to it's

fullest potential?
The Words


are the universal tool that sell everything, ever.

Coming up with the right words can be high pressure. Especially when you're being recorded. That's why it's sometimes easy to stammer your words get tongue tied quit, or fall short. Or worst yet, never hit the "record" button in the first place.

And think about what not doing that has likely caused you... Even if one sale, or one deal. Hell, there are times when IDK what to say and I'm a professional word person. But, if not checked, this can permanently hold you back.

It may even cripple your business growth. This scary talk is actually good news, though. Because when you see how easy it is to master your words you'll be able to better communicate, better connect and better sell. And there's even MORE good news. See...
The truth is, finding your words is easy.
Having the words to say in all of your videos.
And in turn, having the words you need, to effectively connect, communicate, and sell will be so powerful and transformative for you.
And, I promise, it's really, really easy.
Because first, I'm going to give the best words to you,
and I'm going to help you find your own.
And today, I'm going to do that with Epic VSL.
EPIC VSL is the premier video copy course for Internet Marketers, entrepreneurs, coaches, and brands who wish to effectively use video to connect deeply with their audience, and convert that connection to action.
It is my deepest passion to help motivated business owners succeed.
Few things feel as good as the sense of accomplishment & freedom we get from running our own businesses, calling our own shots and doing things our own way.
That's why, inside Epic VSL, I provide every single psychological, precise, lethally effective selling strategy I possibly can. You'll be able to use this not just in every video you every create from now on, but in all of your messaging, content & branding --- giving you every single push you need to absorb, implement, and succeed.
the simple way to get your viewer in the right "buying mindset" before they even start watching your video (too many people ignore this)
where to ethically "steal" the world's best headlines from for instant conversion rate boosts (and guarantee the right message-to-market match)
get viewers drooling for your products & services with "pro level" writing skills that are actually so easy to master (pro writers are going to kill me for showing how easy it really is…)
shocking sales (if you want them) - ever notice the crazy, hard to believe sales videos that do really well? here's how to make even the most unbelievable story totally believable with one little trick (so cool)
4 strategic yet simple ways to distinguish your product from anything else on the market, no matter how competitive (in fact, if you're in a competitive market, you MUST see this)
the one 3-letter word that will take prospective customers from "I don't know..." to "absolutely yes!"
how to not just close, but anticlose like a boss. This little-used extra two sentences can immediately boost ANY conversion rate instantly.
the 1,000 year old mind-control tactic that will keep your viewer locked into your video all the way through, with nothing but a few words
how to tell your story in a way that deeply moves the viewer so that they connect with you and want to take part in WHATEVER you have to offer
avoid 3 minute death - up to 80% of sales videos get turned off at about the 3 minute mark. Steal my one sentence that stops that dropoff dead in its tracks, keeping people locked in until the end.
4 types of proof you can leverage right now (even if your product has never been released) to establish unshakeable legitimacy of your product and build incredible instant trust with your viewer
the easy way to transition into "pitch" that will feel so natural and not salesly – it's so fluid and easy, and your viewers will WANT you to tell them about what you've got!
the "butter close" -- the 3-sentences to close as easily as putting your knife through warm butter. Three strategic, powerful, simple sentences that I promise you'll NEVER leave home without.
easy number tricks (how to set retail values, how to set discounts, and how to position all your numbers) to boost conversions instantly – if you need a quick fix, you must see this
Grab your EPIC VSL package
now, for the smallest
investment ever.
During the grand opening release of EPIC VSL, you'll secure everythimng.
The scripts and templates whose tactics are
responsible for millions upon millions of dollars in sales...
The psychological training you need to sell and brand anything with ease.
All for less than the cost of one nice dinner for two.
And hey, I'll be transparent:
I want it to be IMPOSSIBLE for you to say "No" to EPIC VSL.
Because I know that following just one out of the 11 different scripts
Or implementing just one psychological tactic from your training...
Can make your more business more successful for LIFE.
And that's what I get really excited about.
Really freakin' excited.
So, even though I charge a minimum of $5,000.00 for any new copywriting project
I'm going to give you nearly every single trick in the book, AS IF you were investing $5K to hire me one time...
But you're actually getting the goods across
every type of sales video you'll ever create, forever...
Not even for $997.
But for $497...
That's one time. Risk free. With lifetime access.
And with the ability to have your website converting 20% higher in 30 minutes, why would you ever wait, anyway?
Doesn't make sense to wait, when increasing your
conversion rate by 20% or more is just 30 minutes away.
So grab EPIC VSL right now by clicking the button below.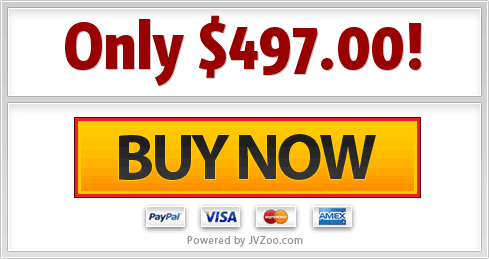 60 Day Guarantee
Grab EPIC VSL right now 100% risk-free for 60 full days. That means, even if you're not able to get up a video for a month, you still have a whole other month to get your first videos online, upping your conversion rates.
Your website converting higher is the only thing I care about, so if you're not thrilled with EPIC VSL, I insist you get an immediate 100% hassle-free refund, just by clicking your mouse. Don't even worry about, you'll always be welcome to try other products of mine in the future.
That means the only thing left to do is grab EPIC VSL right now -- the risk is on ME to prove that it does everything I say it does, and I can't wait to do exactly that.
Why deny your business
proven rocket fuel?
It doesn't make sense to deny yourself this opportunity to make your business more successful.
You understand the power of video marketing.
You see how EPIC VSL is going to make it so fast and easy for you to leverage video throughout your business.
And you'll see direct increases in your website's conversion rates.
You can start seeing results in as little as 30 minutes from now.
How freakin' cool and exciting is that?
It all starts right now, with the easy action of joining me inside EPIC VSL.
I cannot wait to serve you, and to help you inside EPIC VSL.
Click the button below right now.